The Wyandotte-Downriver Branch was established in 1932 and is comprised of members from Brownstown, Grosse Ile, Riverview, Southgate, Trenton, Woodhaven and Wyandotte. We strive to encourage college and university women to participate in the educational, civic, and social concerns of our communities. We encourage the growth of AAUW and participate in local, state, and national networking communities.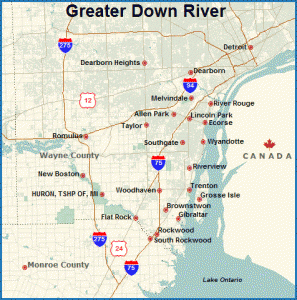 Our branch members work together to promote equity for all women and girls, education and self-development over the lifespan, and positive societal change at local, state, and national levels. The Wyandotte-Downriver Branch members particularly work to raise funds for local scholarships and the AAUW Educational Foundation and seek to network with area organizations on community projects.
Guests and interested members of the community are cordially invited to attend any regular monthly meetings, programs, or activities.