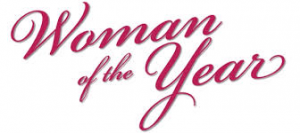 Each March AAUW Wyandotte-Downriver Branch is honored to present the Woman of the Year Award in recognition of Woman's History Month.  Awards are presented to Downriver women and men whose efforts have strengthened, supported and/or made a difference in the lives of others in a significant way.
We also celebrate our Collegiate Scholarship Recipients attending Baker College, Henry Ford College, Lawrence Tech and Wayne County Community College. Additional recipients of AAUW's National Conference for College Women Student Leaders (NCCWSL) scholarships will also be recognized at our March event held at WCCCD.
+++ WOMAN OF THE YEAR NOMINATIONS ARE NOW BEING ACCEPTED  +++                                                      Ceremony will be on Tuesday, March 12, 2019
Download the 2019 WoY Nomination Form for additional information.  Contact Jane Russ if any questions.