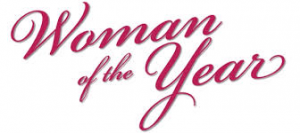 Each March AAUW Wyandotte-Downriver Branch is honored to present the Woman of the Year Award in recognition of Woman's History Month. The awards are presented to Downriver women and men whose efforts have strengthened, supported and/or made a difference in the lives of others in a significant way.
CONGRATULATIONS to:
Erika Geiss – AAUW 2018 Award Recipient. From Taylor,Erika is a wife, mother of two, entrepreneur, dedicated government o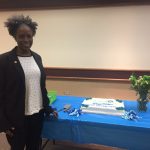 fficial and a AAUW Wyandotte-Downriver Branch member. She is a steadfast role model for women and girls. As an active community member, Erika serves on Taylor's Master Plan Steering Committee and on the Taylor Cultural Arts Commission. She is also a member of the Wayne County Council for the Arts, History and Humanities, plus sits on the Taylor Substance Abuse Prevention Taskforce, the Beaumont Teen Health Center and Taylor Career Tech Education Center advisory boards and is an advisor to the Board of Vista Maria.
Evelyn Kosowski – AAUW 2018 Honoree. From Grosse Ile, is retired from Woodhaven High School with 31 years of service.  Evelyn's dedication and fervor extends to her association with the Soroptimists International of Flat Rock, since 1980.  She lives the mission to improve the lives of women through education by stewarding the Soroptimists' largest funding raising event which enabled the group to increase educational scholarships through three distinguished award programs. In addition, Evelyn is the driving force behind the 'Run for Ryan' annual fundraiser for the school athletic program. Also, volunteers with the Kiwanis on soup and mission drives.
Annette May – AAUW 2018 Honoree. From Allen Park, Annette has broken the glass ceiling for women in all aspects of the beer industry.  She always takes time to support and teach others her craft.  Annette's passion for the industry is demonstrated in two key areas of achievement.  First, Annette is the founding member of Fermenta, the Michigan's Women's Craft Collective, dedicated to the diversity, networking, and education on beer.  In addition, Annette is the first female certified Cicerone and Michigan's first and only Advanced Cicerone in a field of seven women nationwide.
We also celebrated our 2018 Collegiate Scholarship Recipients attending Baker College, Henry Ford College, Lawrence Tech and Wayne County Community College. Also three scholarships were awarded to students attending AAUW's National Conference for College Women Student Leaders (NCCWSL). We wish all of winners the very best future in their fields.